Check this page regularly to learn more about upcoming events at St. Thomas! For a complete listing of St. Thomas activities and functions, please see our parish calendar.
Street Evangelization 101
Do you have a heart to spread the Catholic Faith but aren't quite sure where to start? Paradoxically, street evangelization has been described as "the easiest form of evangelization you'll ever do." Join St. Paul Street Evangelization director Bob Wilson on Sept. 18 and Sept. 25 for a "Street Evangelization 101" crash course on how to practice this non-confrontational yet effective way of sharing the Gospel in the public square. At the end of the training, we'll go to the Ann Arbor Farmers Market to hand out free rosaries and put our new skills into practice! More info and registration here: https://bit.ly/3gWv6af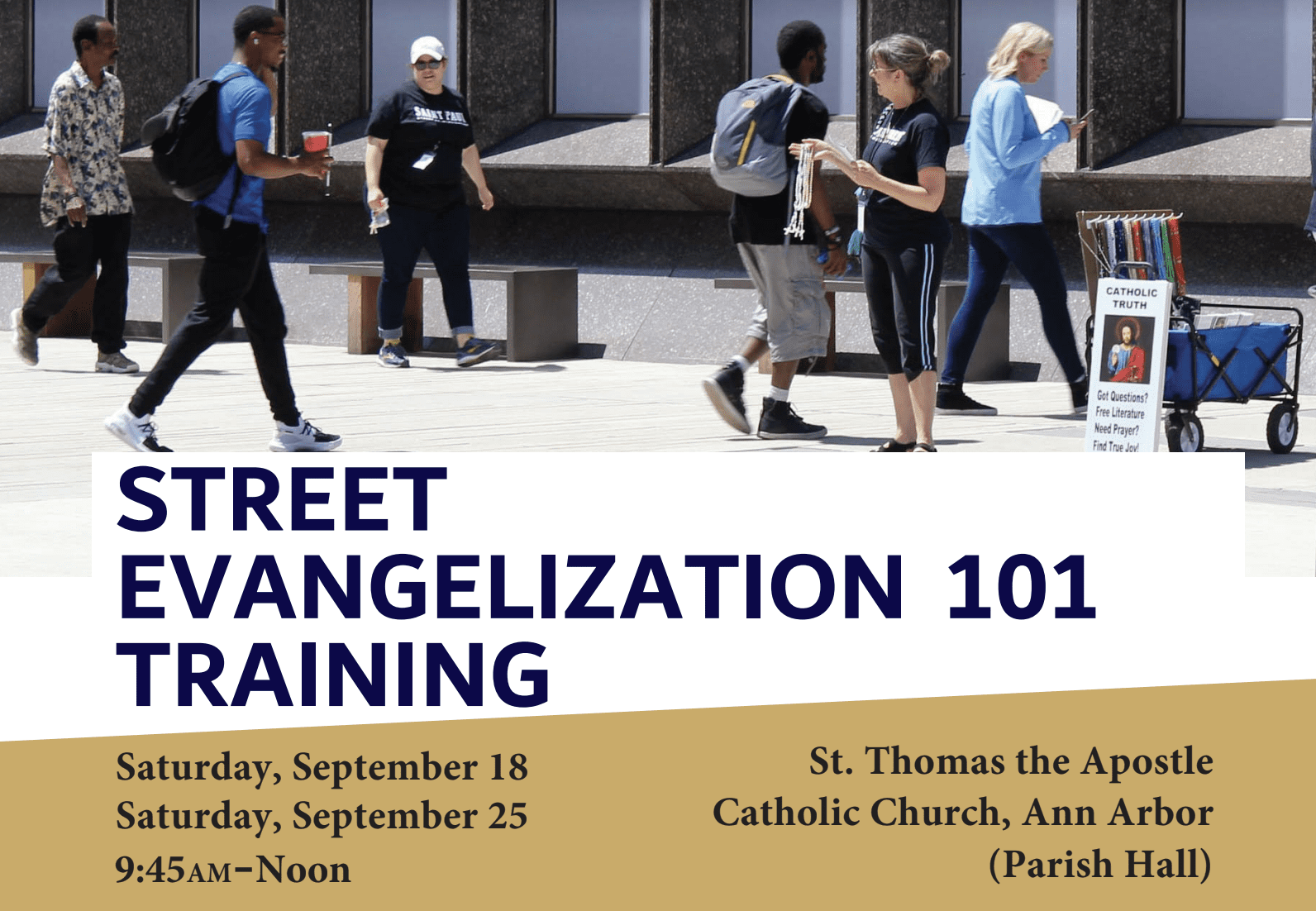 Natural Family Planning
A natural method of family planning, "responsible parenthood," (Humanae Vitae, 10) and women's health monitoring in complete alignment with the moral teachings of the Catholic Church. Learn how to achieve or avoid pregnancy, work with miscarriage, PCOS, PMS, and more. This method can be used for any reproductive stage of a woman's life! Email Anna Murphy, FCPI at annamurphygfcc@gmail.com for more information and CLICK HERE TO REGISTER. Registration required! There will be two different opportunities for you to attend this class at St. Thomas. The first option is Thursday, September 16 and the second is Friday, October 8. Both will go from 7:00 to 9:00 p.m. in the St. Thomas School Media Center.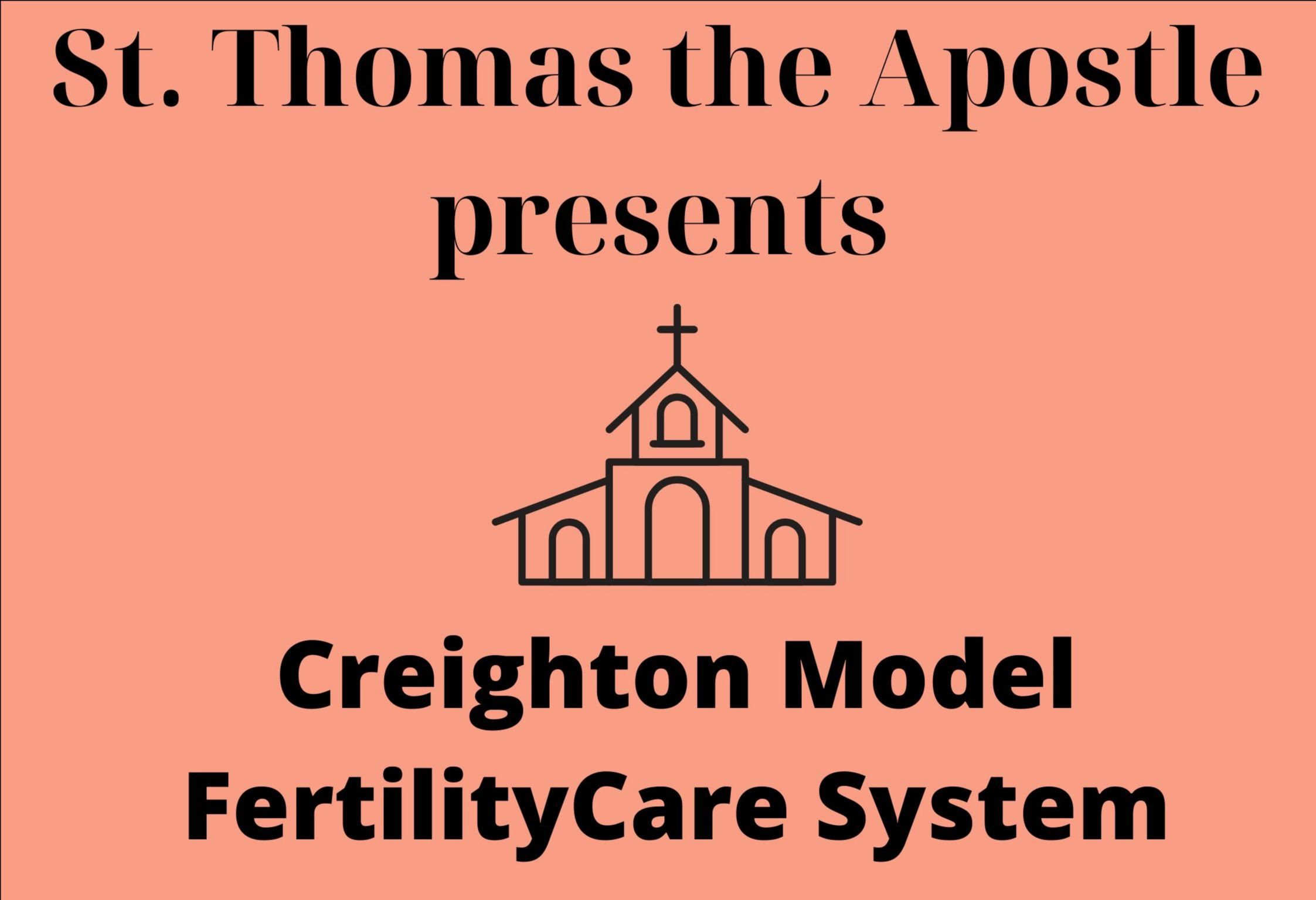 Altar Server Training
"Altar servers, are called in particular to be young friends of Jesus." – Pope John Paul II
We are holding two training sessions for those interested in becoming altar servers! The first training session on Wednesday, September 22 will begin with a pizza dinner at 6:30 and then training will begin at 7 p.m. The second training session on Saturday, September 25 will begin at 10 a.m. and will be followed by a pizza lunch. The training sessions will take place in the church. Please contact Dan Vincke at dvincke@sta2.org to RSVP or for more information!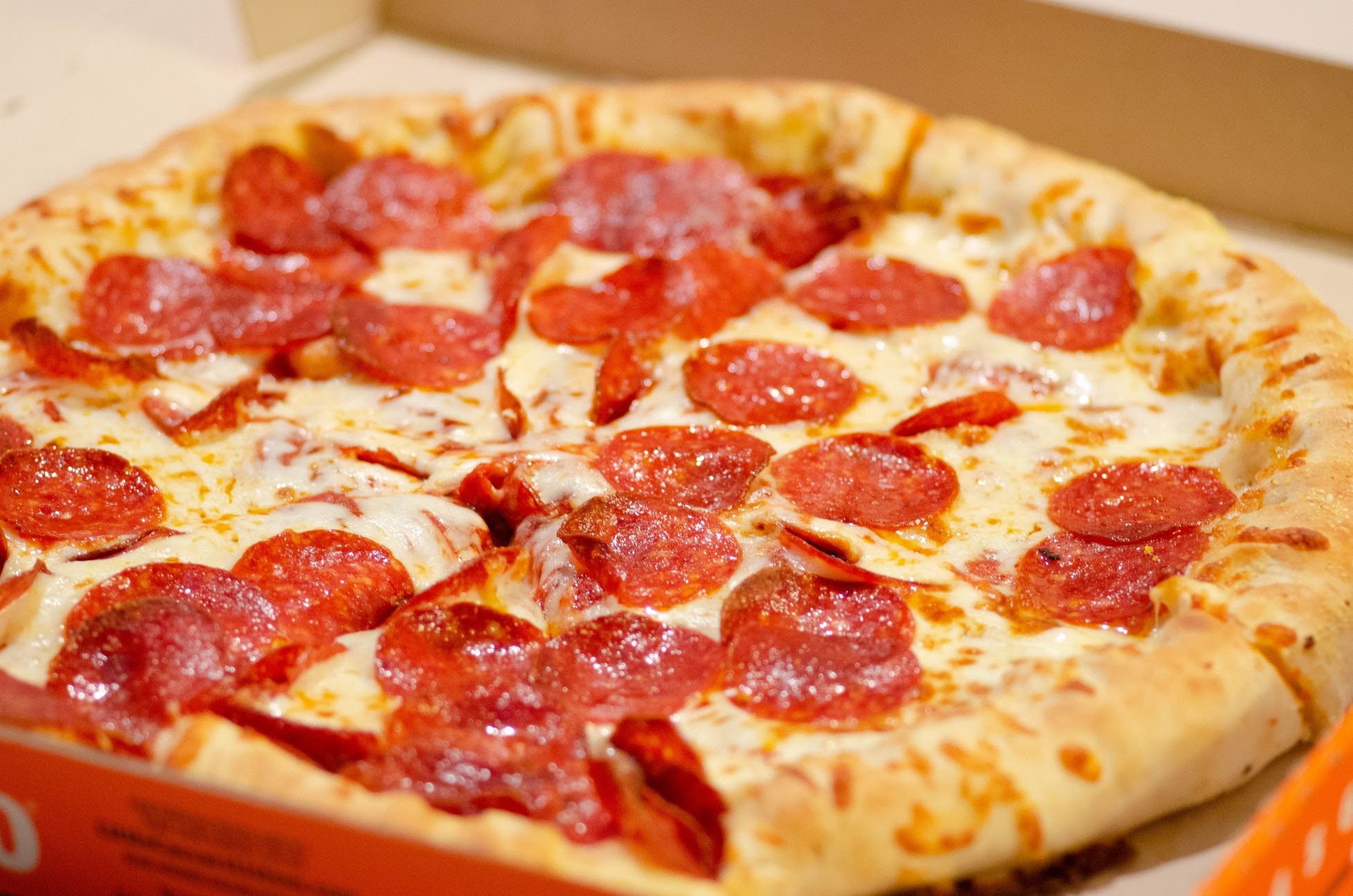 Day Of Remembrance Rosary
Join the Respect Life Committee and St. Thomas parishioners for a Pro Life Rosary at the Memorial Stone on Elizabeth Street following the 9:00 a.m. Mass on Saturday, September 18. Let us honor these abandoned victims of abortion.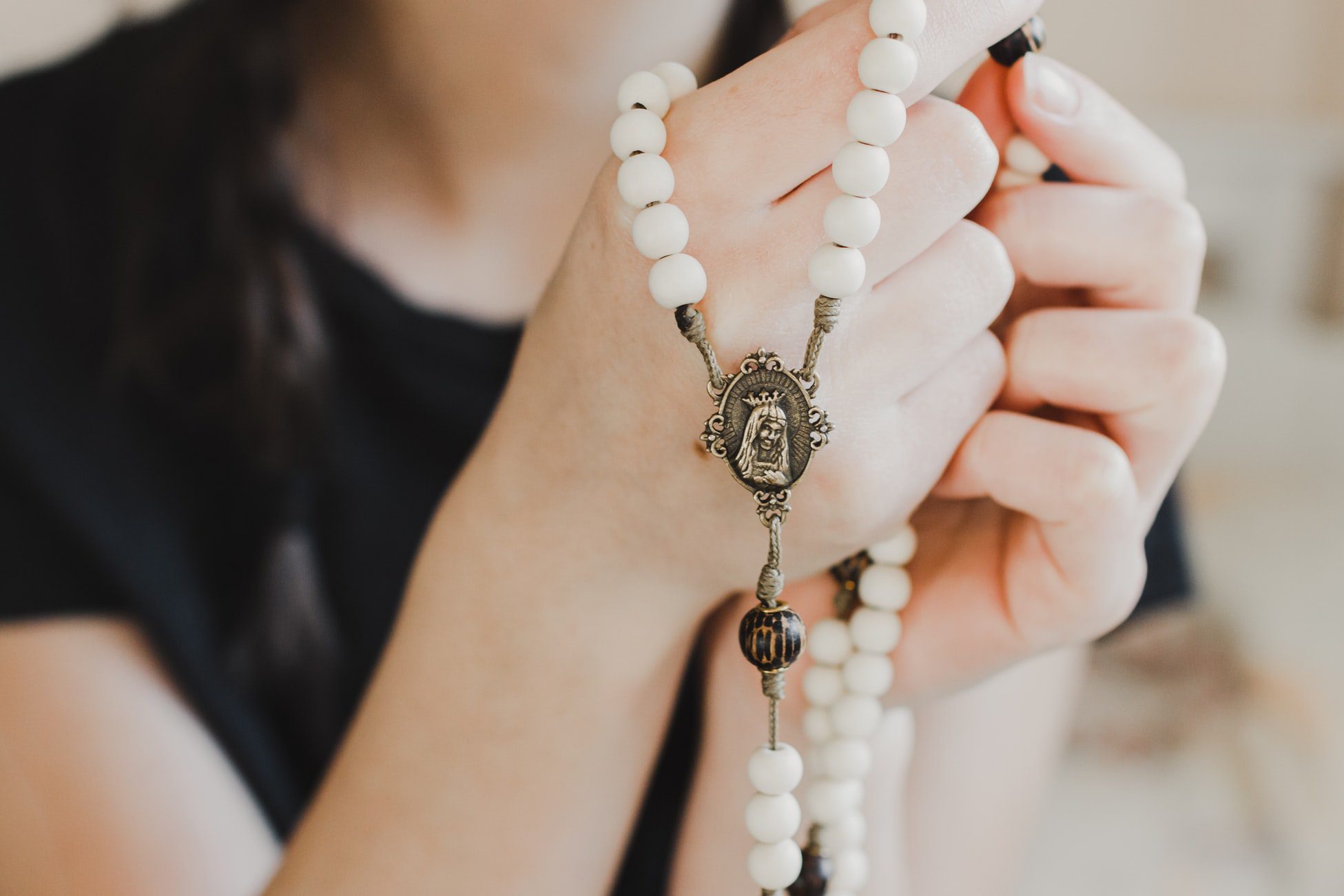 Donuts After Mass!
Join us for coffee and donuts in the gym after the Sunday morning Masses starting on Sunday September 19! These coffee and donut events will take place on the first, second, and third Sundays of the month ("1, 2, 3 donuts"). The refreshments are provided by St. Thomas, but the labor is provided by ministry groups or organizations active in the parish. The groups can then take the opportunity to promote what they do. If your group would like to host one Sunday, please click here to sign up.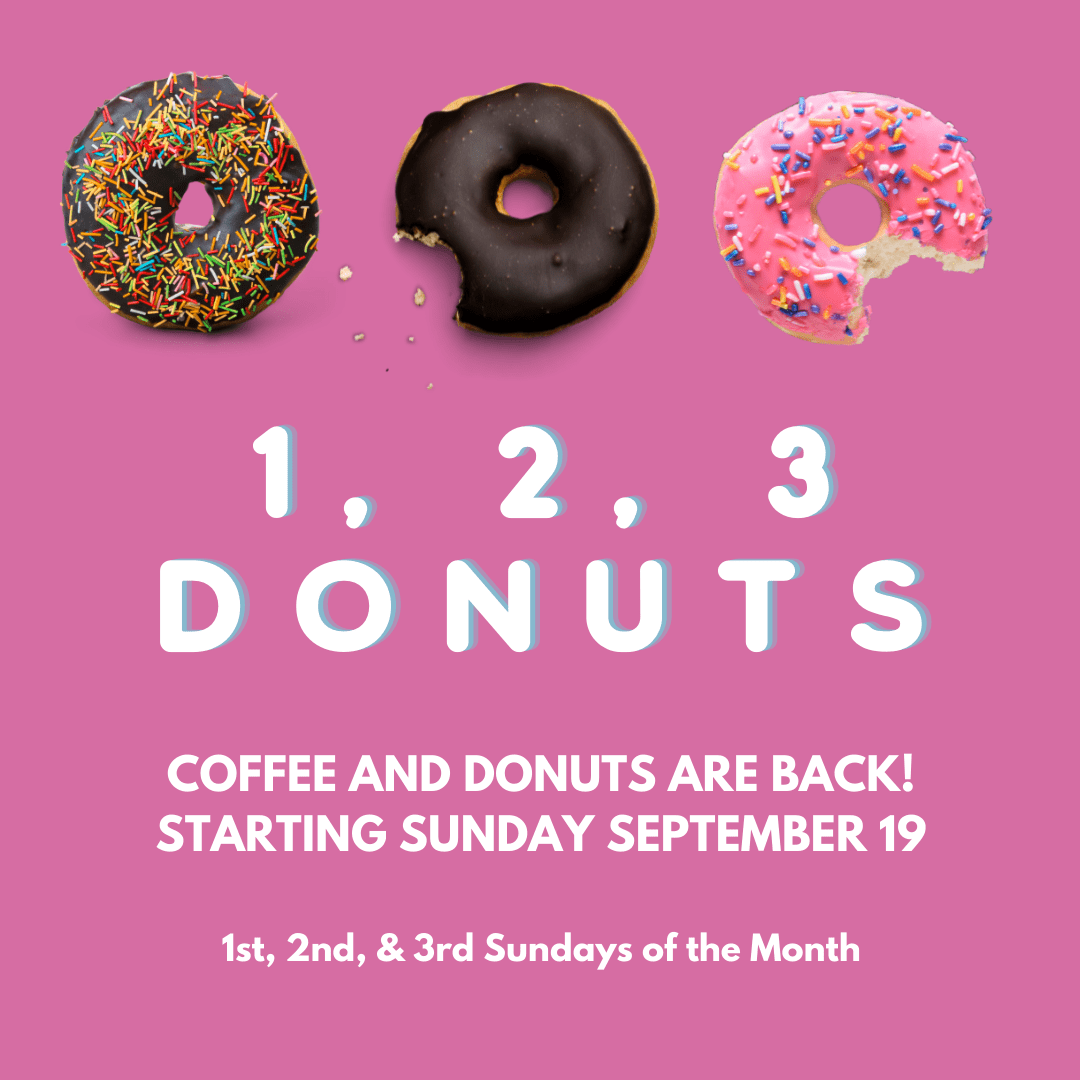 Sign Up for Little Flowers
Who: The Little Flowers Girls' Club is a Catholic program for girls in Kindergarten through 3rd grade based on learning Catholic virtues and growing in grace through the lives of Catholic saints, Scripture and the Catechism of the Catholic Church.  Little Flowers strives to bring the Catholic faith alive and inspire the girls to become authentic Catholic women.
What: Within the meetings the girls will hear, read, share and learn about our role model, the Blessed Virgin Mary, our patroness, St Therese of Lisieux, and saints of the Church.  They  will gain a strong self-esteem in being young Catholic girls as well as gain friendships that will support their own beliefs.  Throughout the year badges will be earned by studying the saint associated with the virtue, memorizing relevant scripture verses and studying the Catechism.
When:  We meet monthly at St Thomas, typically on the second Monday of the month, for a few hours around 3:15 p.m.
Interested? Register here or email Emily Hanley at ehanley324@gmail.com with any questions.