Finance Council Members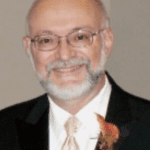 John Carriere, Chair
John and his wife, Sara, have been parishioners since 1978. They have lived in Ann Arbor since 1975 and have three adult children. John is also a member of the Men's group and the Neocatechumenal Way at St. Thomas. John also was Chairman of the Faithful to Our Heritage debt reduction campaign which ended in 2015. The campaign successfully eradicated the parish's $2.4 Million debt.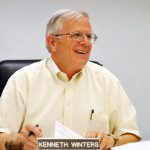 Kenneth Winters
Ken Winters is a Structural Engineer, having worked for over 45 years for Robert Darvas Associates PC in Ann Arbor after serving three years in the U.S. Army. He graduated from the University of Michigan in 1966 with a Bachelor of Architecture and 1967 Master of Architecture. He has been a parish member since 1974 and assisting the St. Thomas Business Manager and Maintenance Staff since 1980. He is also on the Facilities Council. Ken's wife of 41 years passed away 2012, and he now spends more time with his son's family in Las Vegas.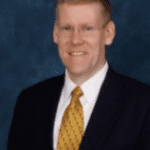 Mike McClelland
Mike McClelland became a parishioner of St. Thomas the Apostle Church while he was an undergraduate business student at the University of Michigan in the 1980s. He earned an MBA from the University of Chicago and has over 25 years of experience in banking, management consulting, and corporate strategy. In addition to ongoing consulting work, Mike teaches as an adjunct faculty member at the Catholic University of America's School of Business and Economics in Washington, DC. He is also a member of the Board of Trustees at Fr. Gabriel Richard High School in Ann Arbor. Mike and his wife Karen are the happy parents of six children.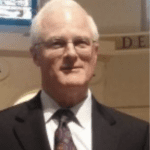 Michael Murphy
Michael serves St. Thomas regularly as Lector and Eucharistic Minister. He has served as Chair of the Parish Council, and also as a Catechist. Michael obtained his B.A. in Engineering Economics and his B.S. in Engineering from Brown University and his M.S. in Electrical Engineering from the University of Michigan. He and his wife, Nancy, have been parishioners of St. Thomas for over 35 years, having been married by Msgr. Robert Lunsford in June of 1980. They currently live in Dexter. They continue to experience the Lord's blessing by their belonging to the St. Thomas the Apostle parish community.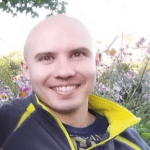 Joe Kettinger
Joe has served on the Finance Council since 2017. He graduated with degrees in Finance and Economics from Grand Valley State University and has worked in finance for seven years, with experience in banking and investment management. He and his wife, Nadia, were married at St. Thomas and are blessed with their little one, Sebastian.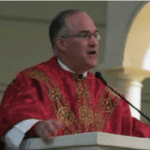 Fr. William Ashbaugh, Pastor
Fr. Bill was ordained a priest in 1993. Fr. Bill was studying to be a scientist when God called him to the priesthood. He has been a priest for over 25 years and has been St. Thomas' beloved pastor for over a decade.