Receiving Jesus in the Holy Eucharist is the source and summit of our Christian faith. We are grateful for the opportunity to assist you in preparing your child for this important Sacrament as well as their reception of First Reconciliation.
Jesus said, "I am the living Bread that came down from heaven; whoever eats this bread will live forever" (John 6:51). Please join me in praying for your child as they prepare to receive the Lord in the Most Holy Sacrament of the Altar.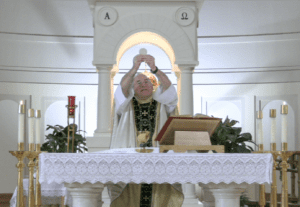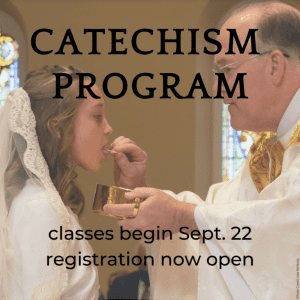 Children seeking First Holy Communion must enroll in our youth catechism program, which began September 22. Classes meet weekly from 6:45pm – 7:45pm
For more information, contact our Director of Religious Education, Fr. Gerald Gawronski, Parochial Vicar.