Literature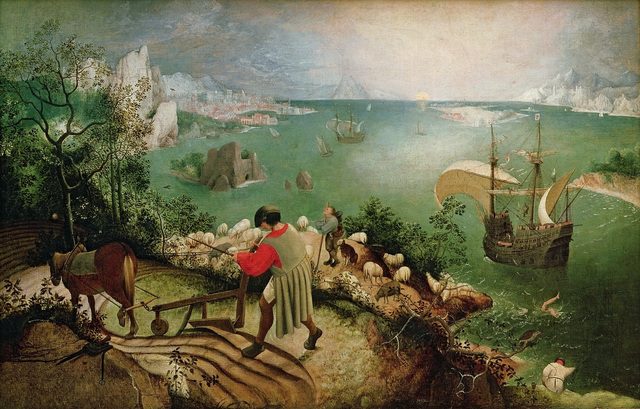 Welcome!
Welcome! Below you can find your child's grade and what they are doing in class as well as what is due for homework.
5th Grade – This week, our 5th graders are working on their own short story versions of one of Lamb's Shakespeare stories.
6th Grade – This week in 6th grade, we are writing poetry, specifically a haiku, a Shakespearean sonnet, and an ode.
7th Grade – 7th graders have finished Shakespeare's The Merchant of Venice and are working on an essay related to that book.
8th Grade – Our 8th graders are starting Romeo & Juliet.
Homework for Week of 3/6 – 3/13
(Please note: Homework is subject to change depending on how much we are able to cover in class. This is simply the planned homework.)
| | |
| --- | --- |
| 5th Grade – Vocab due next Monday. | |
| 6th Grade – Vocab due next Monday. Grammar quiz Thursday. | |
| 7th Grade – Vocab due next Monday. Ch. 3 Grammar Quiz Tuesday | |
| 8th Grade- Vocab due next Mon. Ch. 3 Grammar Quiz Tuesday | |
Weekly Poem
POETRY MEMORIZATION for all grades (due 4/3)
For poetry memorization this year, the students have been thinking about how great poetry is a thing of beauty that is easy to memorize and carry with you always (as opposed to a painting, which is practically impossible to truly "memorize" fully, or even songs, which have many moving parts and layers of recording that make it difficult to truly memorize and keep with you, and so on for novels, movies, and other works of art). By memorizing poems, students can carry a thing of beauty with them at all times and can turn to it whenever they wish, and by turning to and loving that transcendent beauty, they are turning to and loving God.
The students will be focusing on shorter poems so that the memorization component of their recitations is fairly easy. Instead of struggling with sheer memorization, I want them using these recitations as an opportunity to really hone their skills at oration. Hopefully they will move beyond standing still and simply getting through the poem and will instead start really performing the poem, becoming a compelling and engaging public speaker.
Because I could not stop for Death 
Emily Dickinson


Because I could not stop for Death—
He kindly stopped for me—
The Carriage held but just Ourselves— 
And Immortality.

We slowly drove—He knew no haste
And I had put away
My labor and my leisure too,
For His Civility—

We passed the School, where Children strove
At Recess—in the Ring—
We passed the Fields of Gazing Grain—
We passed the Setting Sun—

Or rather—He passed us—
The Dews drew quivering and chill—
For only Gossamer, my Gown—
My Tippet—only Tulle—

We paused before a House that seemed
A Swelling of the Ground—
The Roof was scarcely visible—
The Cornice—in the Ground—

Since then—'tis Centuries—and yet
Feels shorter than the Day
I first surmised the Horses' Heads
Were toward Eternity—









Powerschool
Resources