First Grade
07 June, 2022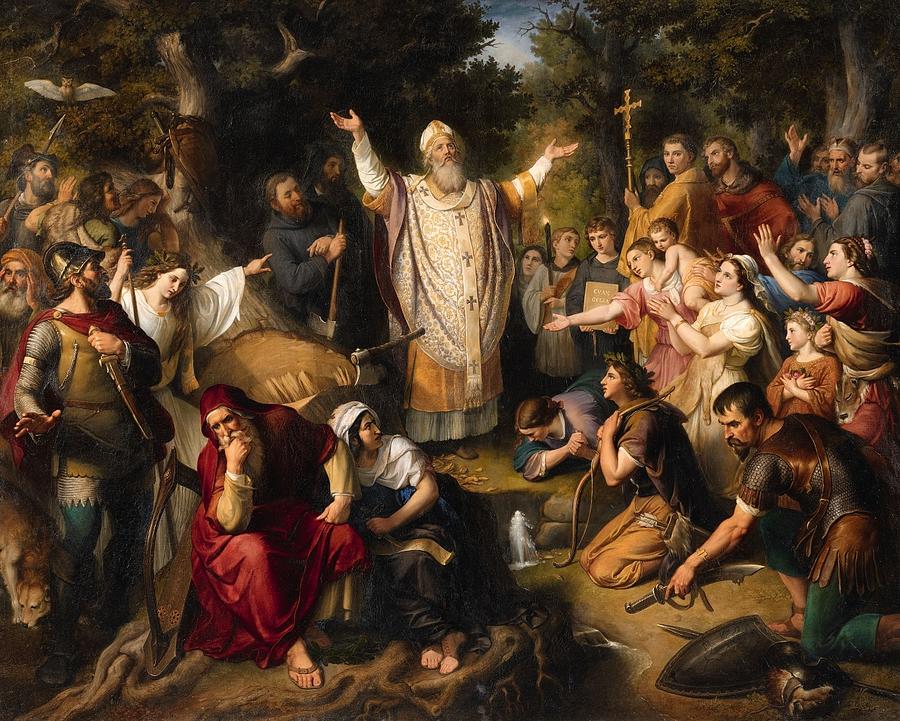 "All men by nature desire to know."

-Aristotle
Welcome to the 2021-2022 school year!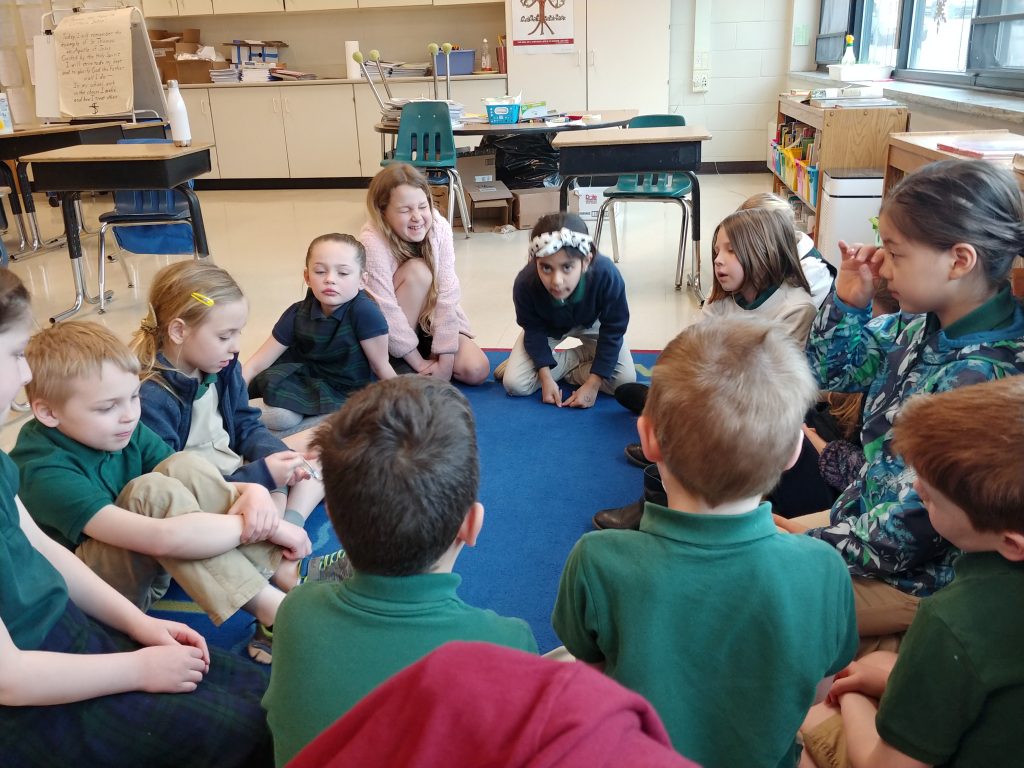 Dear Parents,
Hello everyone! Welcome to the last week of school! It will be a busy week with many changes to the schedule, field day, and various ceremonies. With so much going on and only four days at school, we will be using our classroom time to finish up what didn't manage to fit into our days last week. We'll recite our poem on Thursday and clean the classroom. The students will be bringing all of their things home at the end of Thursdays including gym shoes, paints, books, and smocks. We'll also be taking some time to clean the classroom, something that the students really want to do.
Reading: This week we are reading the last several chapters of Paddle to the Sea! This book is about the journey of a little wooden man in a little wooden canoe and his journey through the great lakes. It is beautifully illustrated, and we'll get the chance to look at a map of the great lakes and talk about our own state of Michigan. As we have been doing thus far, we will start with a first reading as a group in which the students follow along while I expressively read the story out loud. The students will ask their questions for our discussion later in the week and we will complete the study guide page for the day. Tuesday the students will help me read the story by taking turns reading pages. The students love proving how well they can read to me and each other! Wednesday we will have our shared inquiry discussion which the students enjoy although it often challenges them when it comes to learning to listen to the thoughts of others. Thursday will be an independent reading day with a friend. They love telling me that they finished their book and it was so easy! Friday we'll have an art activity if we have time.
Phonics: Last week we finished our phonics curriculum so this week we will be playing lots of fun games! We'll push the desks aside and play a game called phonics baseball which is a great way to review our special sounds. We'll also have a special sound scavenger hunt throughout the classroom in which we will try to see how many of our complete list of sounds we can find. Later in the week, we will play special sound charades in which the students act out our lists in very creative and humorous ways. Lastly, we'll play a phonics version of pictionary in which the students must find a way to draw the special sounds that also gets their classmates to guess it correctly.
Writing: This week we will be completing week 29 in our IEW curriculum and moving onto week 30 if we get the time. We've learned lots of different kinds of writing over this semester. These last few weeks are review weeks in which we will practice those different kinds of writing. This week we are moving from a non-fiction source text to a rather long story. We will be reading the story and writing our own three-paragraph summary of it using our story sequence chart. In this activity, the students have to think about the most important parts of the story and wisely choose the words for the key word outline. If we finish this story, we will summarize a reference, which is only one paragraph, about snapping turtles. While we write, we'll be reviewing all of the dress-ups and grammatical concepts that we covered over the year. The students have a pretty solid grasp of the parts of speech and which dress-ups are which as well as how to use them. The poem this week is called The Little Turtle.
History/Science: Last week we finished up castles. Now we will take a closer look at the people who lived in them. We'll start with medieval literature, learning about the different forms of literature written at the time and the subjects of books. A large number of books were hagiographies, the lives of saints, and other religious works, along with poetry and morality plays. The majority of people couldn't read in the middle ages and most books were written and copied in monasteries. On Wednesday, we will explore the names of medieval people and how they received them. On Thursday, we will look at the differences between living in a medieval city as opposed to living on a farm in the country, and we will visit a digital model of a medieval city. We will dive into architecture on Friday and learn about the Romanesque and the Gothic. We'll take a tour of our own St. Thomas church and try to figure out what kind of architecture it is.
Religion: This week we are covering a couple of lessons in our Theology of the Body curriculum. Our first lesson in called My Body is a Gift from God. We will read our story once again, A Seed is Sleepy, and see that seeds are a gift from God with a seed coat to protect them. Even more so than a seed, our bodies are a precious gift from God and we should take care them. We have a little activity here with a picture of a stick person and some clothes to put on it since clothes are one of the things that we use to take care of our body. Clothes are like the coat of a seed. The second part of the lesson will find us in the chapel looking at the tabernacle and how beautiful it is. The beauty of the tabernacle expresses the infinite treasure found within. Similarly, clothes show that our bodies are valuable gifts from God. We have a lovely little flower coloring activity to go with this lesson. Our second lesson for the week is about how our families are a gift from God. We'll have a little activity with different sorts of ground, rocks, sand, and soil, and see which one seeds sprout in. Like seeds, we need good soil to grow in and that is our family. In the second part of the lesson, the students will make a family garden activity.
Math: We're going to keep practicing what we have learned this year through fun games and activities. We'll play some games with money and pay special attention to the names and value of individual coins. However, we will mostly be focusing on practicing addition of two-digit numbers to other two-digit or one-digit numbers through one hundred. We'll play a variety of games to really get these ideas down and get ready for next year.
Please feel free to reach out to me via email or this portal with any questions that you have. I am happy to explain things in more detail and provide any information that I may have forgotten. I am excited to share all the wonders of first grade and want to make the year as smooth and streamlined as possible for parents.
Have a blessed week!
Virtue of the Term – Humility
Parent Action Items –
Please send a water bottle with your child
Remind students to bring their take-home folders and math workbooks to school
Please send snow gear with students on snowy days
There are now audio versions of the phonics charts under the resources tab
Weekly Schedule
Dear Parents, here is a weekly schedule and daily breakdown for the 1st grade classroom. Each week, I will be updating it with any important events in each class.
Monday
Tuesday
Wednesday
Thursday
Friday
8:00
Homeroom
Homeroom
Homeroom
Homeroom
Homeroom
8:05
Reading/Phonics
Reading/Phonics
Reading/Phonics
Reading/Phonics
Reading/Phonics
– Test
9:00
Writing
Writing
Writing
Writing
9:30 – PE
9:50
Recess
Recess
Recess
Recess
10:20
Choir
Choir
Math
Math
Writing
11:10
Lunch
Lunch
Lunch
Lunch
Lunch
11:35
Religion/Recess
Religion/Recess
Religion/Mass
Religion/Recess
Religion/Mass
12:45
Math
Library
History/ Science
Art
Math
1:35
History/Science
History/Science
Recess
History/Science
Recess
2:25
CGS
Math
Spanish
History/Science
History/Science
3:15
Homeroom
Homeroom
Homeroom
Homeroom
– Desk cleaning
Homeroom
Powerschool
Assignments
Resources