First Grade
07 June, 2022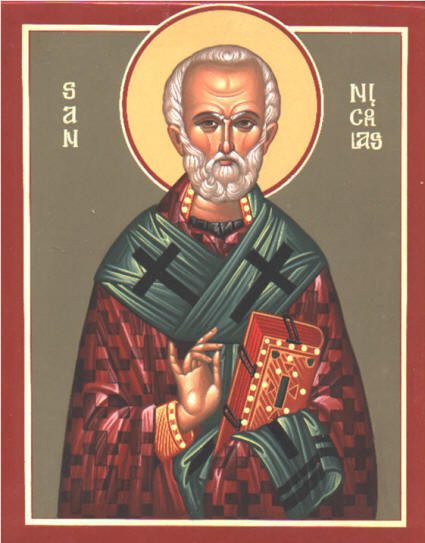 "All men by nature desire to know."

-Aristotle
Welcome to the 2022-2023 school year!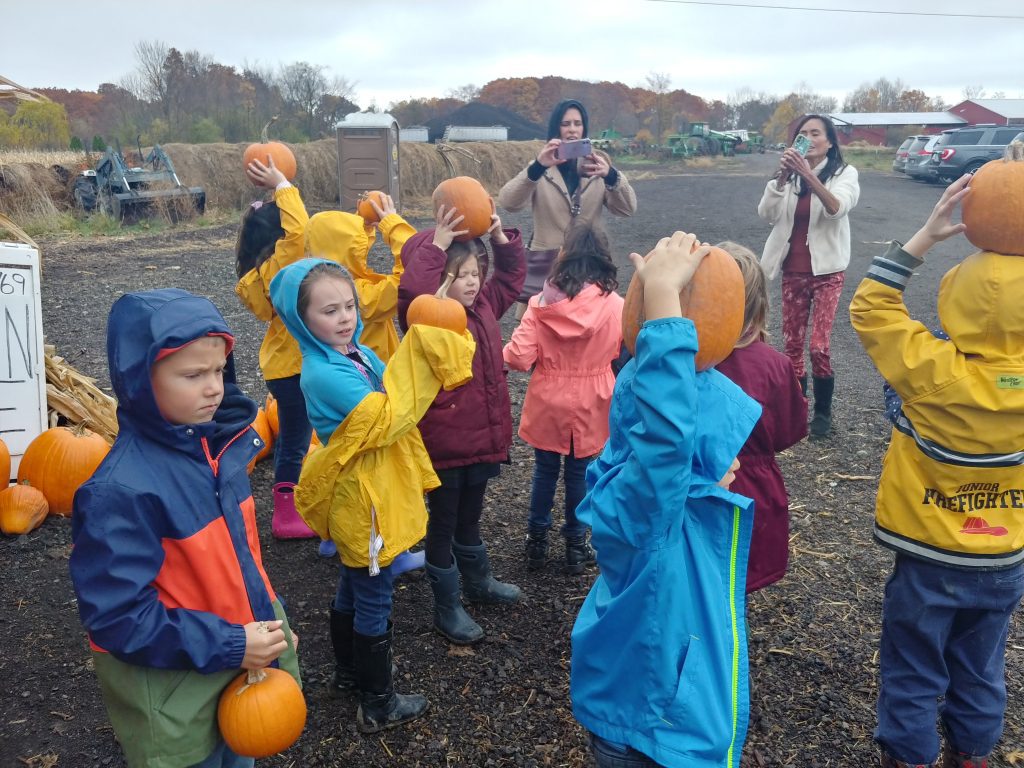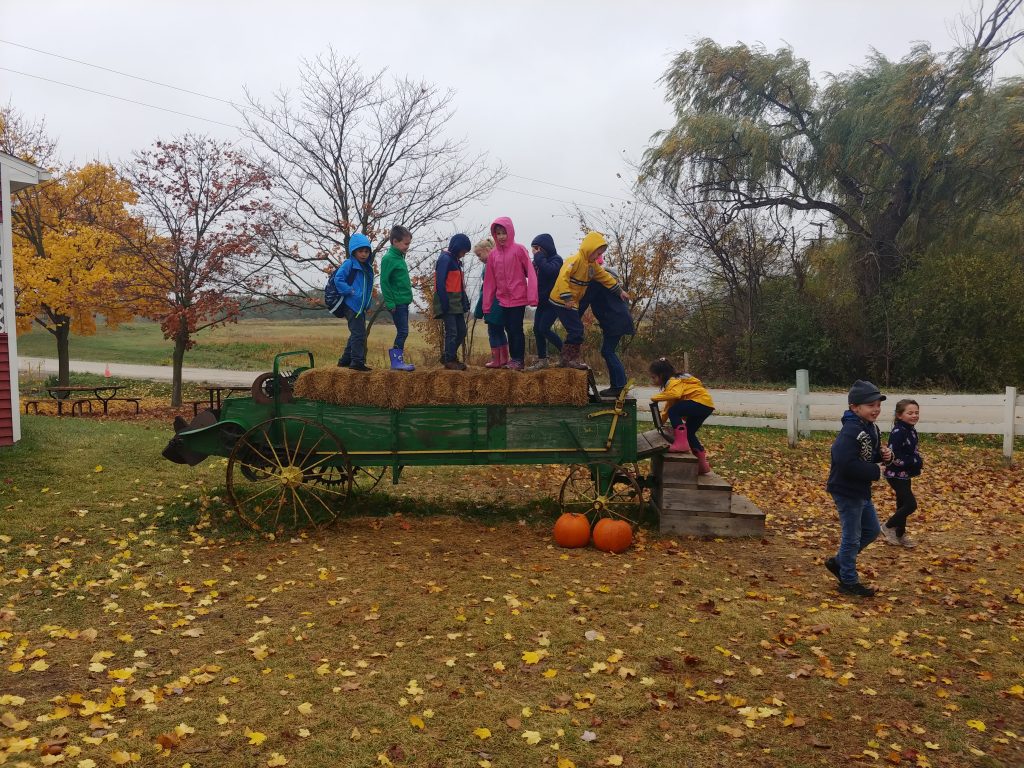 Dear Parents,
Welcome back! I hope that everyone had a blessed and restful Thanksgiving weekend. With only a few weeks until Christmas break, we will be working hard to finish the first semester. With the Celebration of Wonder coming up, we will be practicing our poem together. The students are doing an excellent job and having a lot of fun doing the motions and being expressive! They will still need to practice their weekly poem as well. Last week I had the chance to focus at bit more on listening to how the students are doing when it comes to reading. I always monitor throughout the week, but with a short review week, I was able to devote more time to listening to individual students and discerning how they are progressing and where they are struggling and why. All of the students are making beautiful progress and not only becoming proficient readers but also learning now to enjoy reading. They are all discovering a love of reading, realizing that knowing how to read well will allow them to read the stories that they want to read and learn facts about their favorite subjects.
Reading: This week we are reading a new book in our Memoria Press curriculum called Caps for Sale. This story is about a man peddler who sells caps of many colors. One day when business is rather slow, he walks out into the countryside and decides to take a nap under a tree. When he wakes up, his caps are gone, and there are quite a few more monkeys in the area than there were before his nap! We always begin with our first reading on Monday as a group in which the students follow along while I expressively read the story out loud. The students will ask their questions for our discussion later in the week. Tuesday the students will help me read the story by chorally reciting certain repeating parts of the story before answering a written question about the story. On Wednesday, we will have our shared inquiry discussion in which I ask the students questions and they discuss with each other what they think the story was about and what they thought about it. This discussion teaches the students to think critically about stories and develops their ability to civilly and productively analyze a text together even when they disagree. Thursday we will begin breaking off into small reading groups. Most of the students have begun to be capable of some independent reading although there is much they still do not know. However, this time gives them the chance to work with a friend and read as much as they can of an easy and engaging story. Friday we'll complete the art activity in the study guide and perhaps read the story one last time.
Phonics: Our list of special sounds keeps growing and the students are doing a great job of retaining them. This week we will take some time to go through our list and say the sounds while looking at them and doing some actions. This really helps the students to retain the sounds in future. The students are getting their tenth spelling list this week. Lately, the students have been doing a great job studying their spelling words. I will give them a hard copy on Monday, and there will also be a digital copy under the resources tab. Since the lists often get lost or forgotten anyway, please print and copy the list as much as you like. The students had their tenth spelling test the week before Thanksgiving break, and they are doing great! They are already very good at hearing sounds and writing them down. They are exceptionally good at hearing and transcribing blends now. It's a great foundational skill that they are already learning to use in their reading. Again, we'll have another test on Friday. I'm getting a great picture of how the students are doing through these tests and noticing what sounds we need to work on as well as which spelling words are generally difficult. Monday we'll be learning the special sound -ed in wanted which is a new suffix. We'll also continue to work on recognizing root words and suffixes. We may also play some dictation games in which the the students work in their angel houses to win points. Tuesday we will learn the suffix -ed in looked along with playing a dictation game. On Wednesday, we'll practice our special sounds with some games, work on suffixes and roots again, and the two-consonants-not-alike rule. On Thursday, we will add -ed in played to our list of special sounds and play some more games. On Friday we will take the eleventh phonics test.
Writing: We are jumping into week 14 of our IEW curriculum. Our poem this week is super short, only four lines and a single stanza, which gives us lots of time to practice our poem for the Celebration of Wonder. We are shifting gears a little bit this week when it comes to writing. So far we have been choosing three keys words for each sentence and then using those to construct our retelling of the story or facts. This week we will be reading a story but it is somewhat longer at three paragraphs instead of one. Therefore, instead of choosing words for each sentence, we will use our story sequence chart to find the parts of the story. From there, we will choose the details that seem to be the most important to the story. We'll organize our outline into setting, plot, and resolution, finding the words and ideas that correspond to these parts of the story. We'll actually be making three outlines for the three parts of the story and writing three paragraphs over the course of two weeks. This is a skill that will not be mastered by the end of first grade. Instead, they are getting a guided introduction to this sort of writing. Along with this new writing project, we will review adjectives, visit Sound City, make some more word banks, review our dress-ups, and learn more about what a paragraph is. We've been writing them, but what exactly are they?
History/Science: We are back to science this week! The students have been doing a great job learning about sound and light. This week, on Monday, we are going to begin by using a spoon-gong system to review what we have learned about sound thus far and develop a model for how sound travels. On Wednesday, the students will have a chance to modify the spoon-gong systems, which include a string and paper cup, to make a device which will allow them to send a message from one end of the string to the other. On Thursday, we shift from sound to light. We will explore making shadows by darkening the room and placing various objects in the path of flashlight beams. The students will discover figure out how to position the light in order to make bigger and smaller shadows. They will also try to determine what is happening when something blocks the light. Then on Friday, weather permitting, the students will go outside and explore how to make shadows using the natural light of the sun.
Religion: This week we are continuing in our Theology of the Body curriculum. We are going to read a new book called The Animal Hedge. This is the story of a farmer and his sons. The farmer has a great love for animals yet he loses all of them and his farm because of a terrible drought. He takes to carving the hedge on their new, tiny plot of land into many different farm animals. The story illustrates themes such as vocation, sacrifice, and how we participate in creation. On Monday, we'll look at the many ways in which we use plants in our lives as well as how the domestication of animals benefits humans. The students will be in Good Shepherd on Tuesday. On Wednesday, we will read and pray with scripture before completing another small booklet like the one we made for Marian flowers. On Thursday, if it is possible, the students will try eating a variety of plants and learn one reason why it is good to take care of creation. It gives back to us and is necessary for our wellbeing.
Math: Last week we finished up shapes which was a rather easy and relaxing chapter. This week we are taking on a ordinal numbers which seems simple enough at first but usually poses a something of a challenge. We'll be learning about the positions of things. The students already have some idea of this of course, but this chapter makes them thing about this concept backwards, forwards, and in word problem format. The hardest part of this chapter is usually, figuring out where to start counting from when numbering the positions of objects and remembering to count all the objects without skipping any. We will be using lots of concrete objects, including the students themselves, to make sure we really ground this concept in the imagination first. Ordinal numbers in particular are easily practiced at home
Please feel free to reach out to me via email with any questions that you have. I am happy to explain things in more detail and provide any information that I may have forgotten. I am excited to share all the wonders of first grade and want to make the year as smooth and streamlined as possible for parents.
Have a blessed week!
Virtue of the Term – Sacrifice
Parent Action Items –
Please send a water bottle with your child
Remind students to bring their take-home folders and math workbooks to school
Please send snow gear with students on snowy days
There are now audio versions of the phonics charts under the resources tab
Weekly Schedule
Dear Parents, here is a weekly schedule and daily breakdown for the 1st grade classroom. Each week, I will be updating it with any important events in each class.
Monday
Tuesday
Wednesday
Thursday
Friday
7:55
Homeroom
Homeroom
Homeroom
Homeroom
Homeroom
8:00
Assembly
Mass
Mass
Mass
Mass
8:45
Reading/Phonics
Reading/Phonics
Reading/Phonics
Reading/Phonics
Reading/Phonics
10:00
Recess
Recess
Recess
Recess
Recess
10:20
Religion
Religion
Religion
Religion
Religion
11:15
Lunch
Lunch
Lunch
Lunch
Lunch
11:40
Writing
Writing
Writing
Writing
Writing
12:30
Math
Math
Math
Math
Math
1:40
Recess
Recess
Recess
Recess
Recess
2:00
History/Science
History/Science
History/Science
History/Science
History/Science
3:15
Homeroom
Homeroom
Homeroom
Homeroom
– Desk cleaning
Homeroom
Powerschool
Assignments
Resources