First Grade
07 June, 2021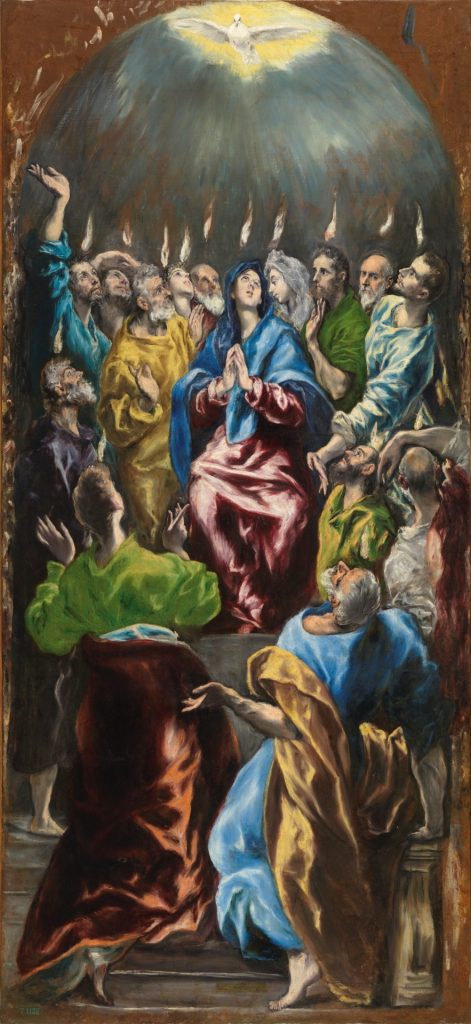 The innermost meaning of wonder is fulfilled in a deepened sense of mystery. It does not end in doubt, but is the awakening of the knowledge that being, qua being, is mysterious and inconceivable, and that it is a mystery in the full sense of the word: neither a dead end, nor a contradiction, nor even something impenetrable and dark. Rather, mystery means that a reality cannot be comprehended because its light is ever-flowing, unfathomable, and inexhaustible. . . . Only a being who does not know fully can wonder.

Josef Pieper, Leisure the Basis of Culture
Dear Parents,
Welcome to the last week of school! This week is going to be busy and we will likely only get in some fun review this week between Masses, awards ceremonies, a field day, and Friday's finale in the park. Despite being so busy with other things, we will attempt to continue learning even in this last week. Much like last week, we will be spending a good amount of time reviewing and learning through games and activities.
In phonics we will be reviewing our special sounds and taking time to practice the more difficult ones. We took our last test last week so there will be no test this Monday. We will also be reviewing compound words, suffix rules, and alphabetical order. Likely, we will have a few last contests for angel points and take some time to practice dictation on our whiteboards.
Reading will be different this week since we have so many other activities going on. Rather than going through our usual reading schedule, we will read Paddle to the Sea on Monday and take some time to discuss the story if we can. It is a beautifully illustrated tale about the journey of a little wooden canoe as it floats through the entire great lakes region. It will be a lovely way to end the year as I am sure that everyone is taking at least a short trip to one of the lakes at some point over the summer. We will take the opportunity to learn a little bit about our own local geography and history.
In writing, we will do as much as we can of week 29 in our IEW curriculum. Because we do not have any classroom instruction on Friday, the students will not have a poem this week. We will take a source text, create an outline, and compose a paragraph. If we have time, we will also edit the rough drafts and take time to write final ones. We will also review parts of speech, visit sound city, and play some games in which we dress up sentences. I'm sure it will become quite silly quite quickly!
Last week the students absolutely loved playing some math card games. They allowed the students who are more advanced to practice their skills and also provided a chance for those not quite so advanced to solidify their foundational skills. We played a game called target in which the students use a hand of four cards and their addition and subtraction skills to make a target number. We also played a game called make ten in which students have half a deck of cards, lay out four at a time and use their math knowledge to make ten using any combination of addition and subtraction that they can think of. The goal is to use the entire deck of cards. We will be playing these games again this week as well as introducing an addition and subtraction version of war.
Have a blessed week!
Virtue of the Term – Modesty
Parent Action Items –
Reading aloud at home. I encourage you to spend time reading aloud to your child at home. Doing so will improve literacy by leaps and bounds.
Please remind students to bring their homework folders back to school.
Encourage poetry practice several times a week.
There is a copy of the basic weekly schedule under the resources tab.
Weekly Schedule
Dear Parents, here is a weekly schedule and daily breakdown for the 1st grade classroom. Each week, I will be updating it with any important events in each class.
Monday – No School
Tuesday
Wednesday
Thursday
Friday
8:05-9:15 am
Mass
Reading & Phonics
Reading & Phonics
Reading & Phonics
Reading & Phonics
9:15-10:05 am
Spanish
Choir
Art
Choir
Gym
10:05-10:30 am
Morning Recess
Morning Recess
Morning Recess
Morning Recess
Morning Recess
10:30-11:00 am
Writing
Writing
Writing
Writing
Writing
11:00-11:30 am
Lunch
Lunch
Lunch
Lunch
Lunch
11:30 am -12:20 pm
Writing
Writing
Writing
Writing
Writing
12:20-1:15 pm
Math
Math
Math
– Assessment
Math
Math
1:15-1:45 pm
Afternoon Recess
Afternoon Recess
Afternoon Recess
Afternoon Recess
Afternoon Recess
1:45-2:35 pm
History/Science
History/Science
History/Science
History/Science
History/Science
2:35-3:10
Religion
Religion
Religion
Religion
Religion

3:10-3:20 pm
Homeroom
Homeroom
Homeroom
Homeroom
– Desk cleaning
Homeroom
Powerschool
Assignments
Resources