Third Grade
21 November, 2021
Dear 3rd Grade Parents,
I hope you all had a great Thanksgiving break! Attached below, you will find your child's homework for the week, information about the virtue and saint of the week, and a shout-out to the student of the week from last week. Additionally, I encourage you to visit "Resources" where you'll find a link to Dimensions Math homework help as well as extra practice worksheets so that your child can practice math fact timed tests at home.
Lastly, I have a small request – if any of you would be so kind as to donate any "classically aligned" books to our classroom library, the students (and future third-graders alike) would be so grateful! Our classroom library is ever-growing and I know the students would tremendously benefit from new additions to it. Anything like books about saints or the faith, "classically aligned" children's literature (like the Chronicles of Narnia series – this is a classroom favorite), biographies about influential American figures, books about U.S. History, books about water and climate, structures life (e.g. plants, trees, etc.), or about how things move would be fantastic as these would be great outside supplements to what we are learning throughout the year in third grade. Thank you in advance for your help and generosity on this!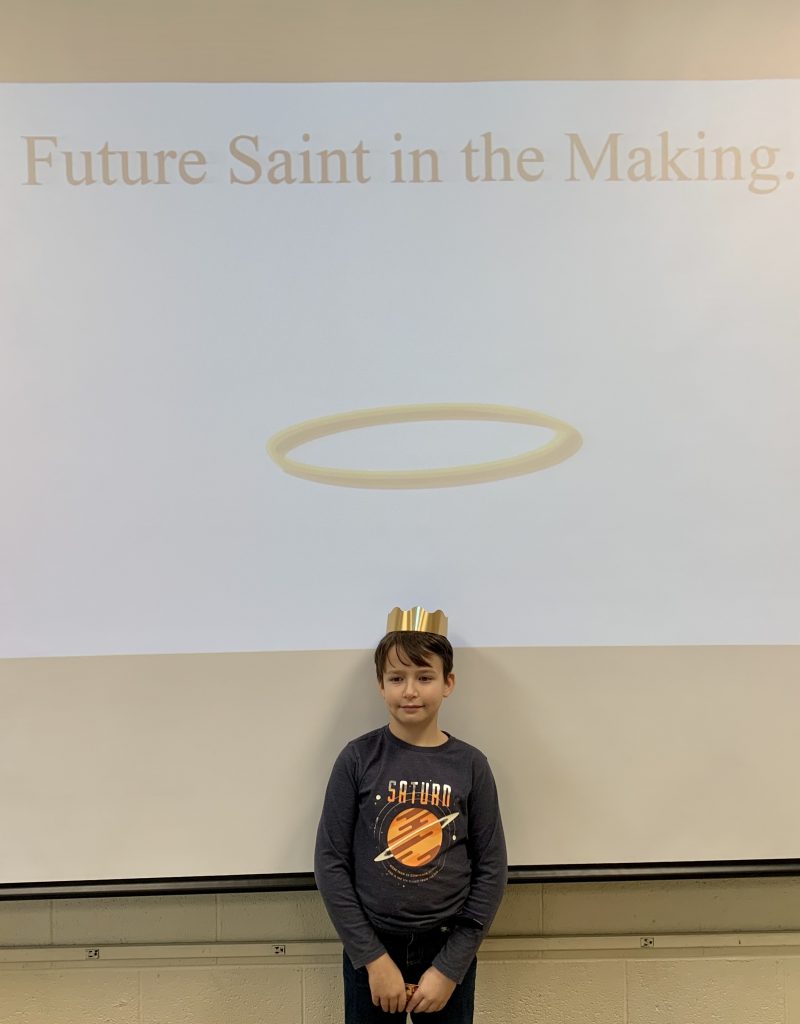 Virtue and Saint of the Week
This coming week, our virtue of the week is circumspection. Circumspection means, "Careful consideration of circumstances and consequences." Our saint of the week, Blessed Miguel Pro, modeled the virtue of circumspection heroically. You can learn about him by clicking here. Blessed Miguel Pro, pray for us!
Student of the Week Shout-out
A big shout-out goes out to Izzy Rutherford, who was the student of the week last week. Izzy has exhibited a great willingness to be taught in all circumstances which is a distinct trait of growing in the virtue of docility! Awesome job, Izzy!
Reminders
The Turkey Trot has been moved to Friday, December 3rd so please make sure your child has appropriate gym/running shoes for that.
Have a wonderful week and as always, please never hesitate to reach me by email – afischer@sta2.org.
In Christ,
Miss Fischer
Powerschool
Assignments
Resources