For Teens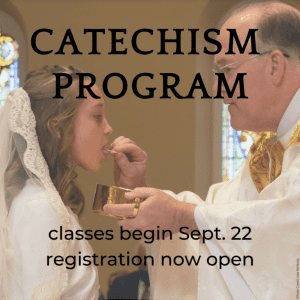 In our Confirmation course for teens, we offer a Confirmation-specific curriculum with interactive events and current resources to teach your teen a deeper understanding of this final sacrament of initiation. We explore why Confirmation is important, relevant, and how it seals our soul for service as missionary disciples. Classes begin each fall.
Teens seeking Confirmation must enroll in our catechism program, which began September 22. Classes meet weekly from 6:45pm – 7:45pm
Questions? Contact Fr. Gerald Gawronski.
---
For Adults
Adult Confirmation Prep is offered during the six weeks between Easter and Pentecost.  The course is for adults who have been baptized Catholic and received first Communion but were never Confirmed.  Meets from 7-9pm Wednesdays.  Candidates are confirmed on Pentecost.
Contact Deacon Warren Hecht for more information.