Inauguration of the Exhibit
"Who is the Man of the Shroud?"
Permanent Exhibit, St. Thomas Shroud Room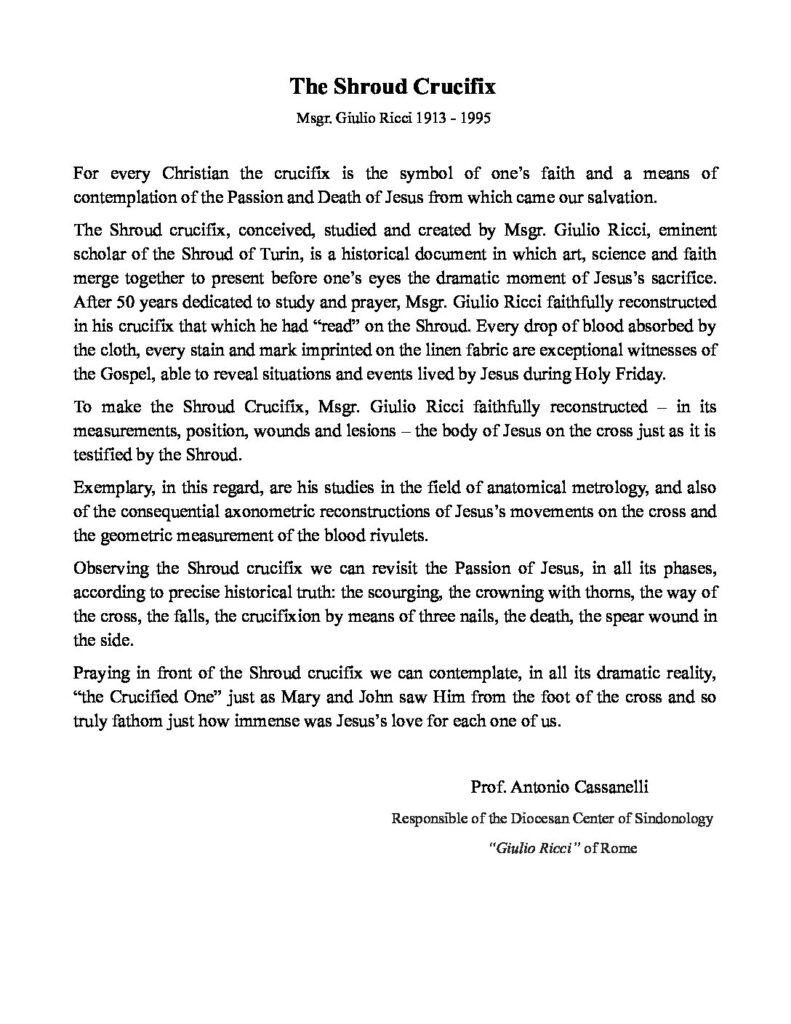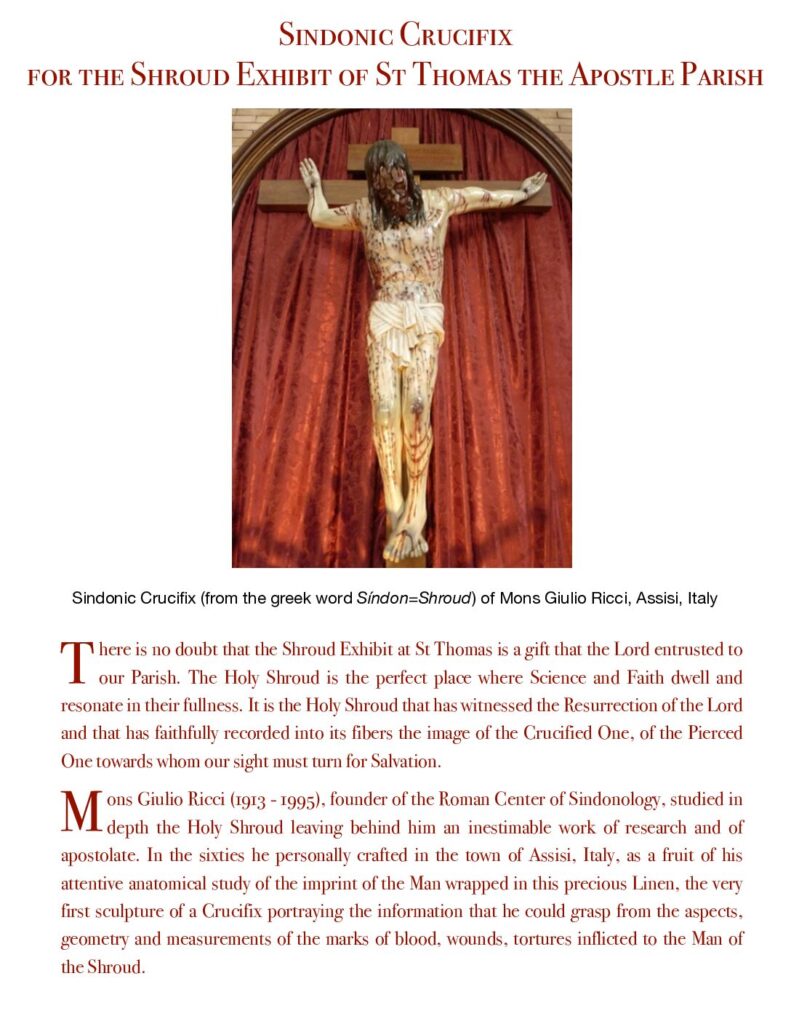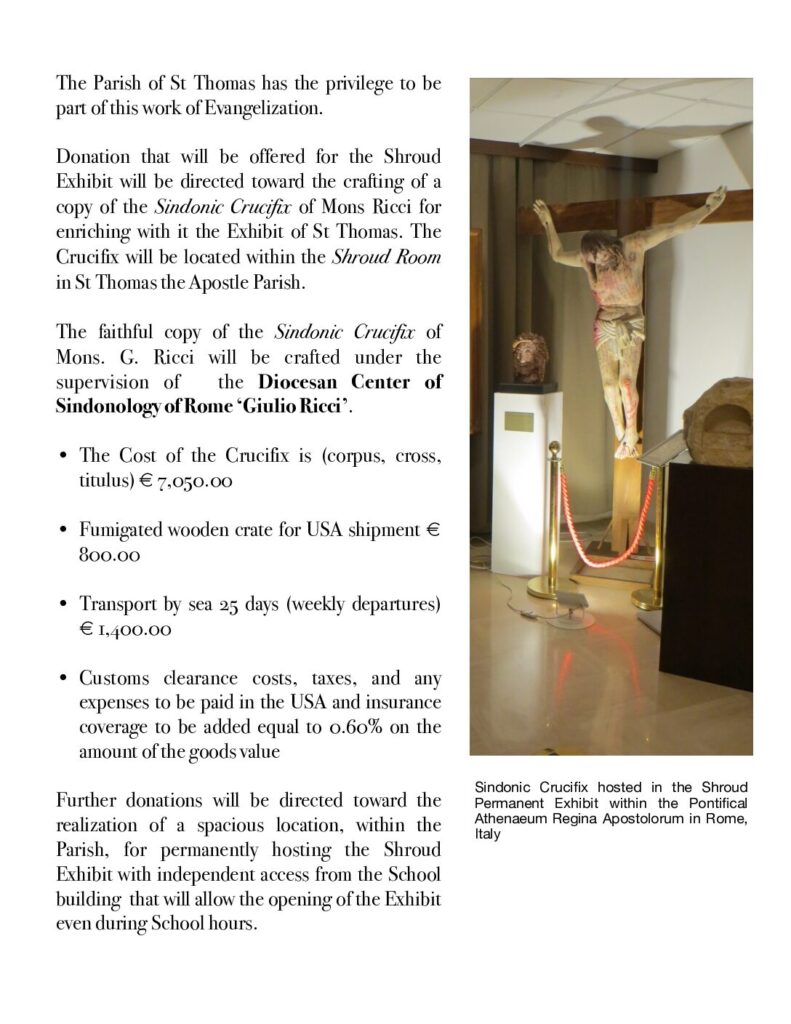 St Thomas the Apostle Parish is happy to welcome the Exhibit on the Shroud of Turin "Who is the Man of the Shroud?" in collaboration with the Research Group Othonia International, whose goal is to contribute to the preservation, promotion, and spread of knowledge about the Shroud. We are very blessed at St Thomas Parish to be able to have such an important replica of the Shroud!
The Shroud of Jesus connects us to Him and is the most crucial point of Christ's work of saving us. As we see the Shroud, we see a man crucified, but the Shroud also points to the resurrection of the same body! It proclaims His death and Resurrection and fills us with hope as we await His return in glory!
Permanent Open Exhibit Hours:
You must make an appointment by filling out the form below.
Hours are
Mondays 5pm – 5:45, 6pm – 6:45, and 7pm -7:30pm
Fridays 4 pm -4:45 pm and 4:45 pm to 5:30pm.
Email shroud@sta2.org if you have any questions
Unveiling of the Shroud