Welcome to St. Thomas the Apostle Catholic Church
Welcome
St. Thomas the Apostle is a thriving Church and School community with nearly 2,000 registered families and students. With the regular influx of young people and others engaged at the University of Michigan, each year we welcome 200 new families to our community. You are welcome to join us, too! Our mission is rooted in the life of our patron saint, Saint Thomas the Apostle, who encountered Christ, encouraged faith, and enlivened hearts. We strive to do the same! Journey with us to encounter the Risen Christ.
Fr. Bill On The Chosen Ep. 8
Fr. Bill on The Chosen Ep. 6
Fr. Bill on The Chosen Ep. 4
Our Parishioners' Testimonials
Love the Mass here. Even the choir here makes Mass a more solemn and profound experience. The welcoming committee always there with a smile. Thank you for making Mass a beautiful and blessed experience for us.
Beautiful church, beautiful presence of God and the Holy Spirit.
Great priests, marvelous liturgies, and a welcoming congregation. I love walking through the doors of this beautiful church. There's a unique sense of peace in this space that leaves me a little more hopeful every time.
#
Need Prayer?
No matter what happens, stay on the grid. Connect to the St. Thomas POWERLINE Prayer Chain! More than 40 people are waiting to pray for your needs! The details of your request will remain confidential. Only the team leaders will see your name and specific personal information. Send an email to prayer@sta2.or with your prayer request. If you would like to speak with someone in person about your situation, call Pastoral Ministry at 734.761.8606 ext. 1008.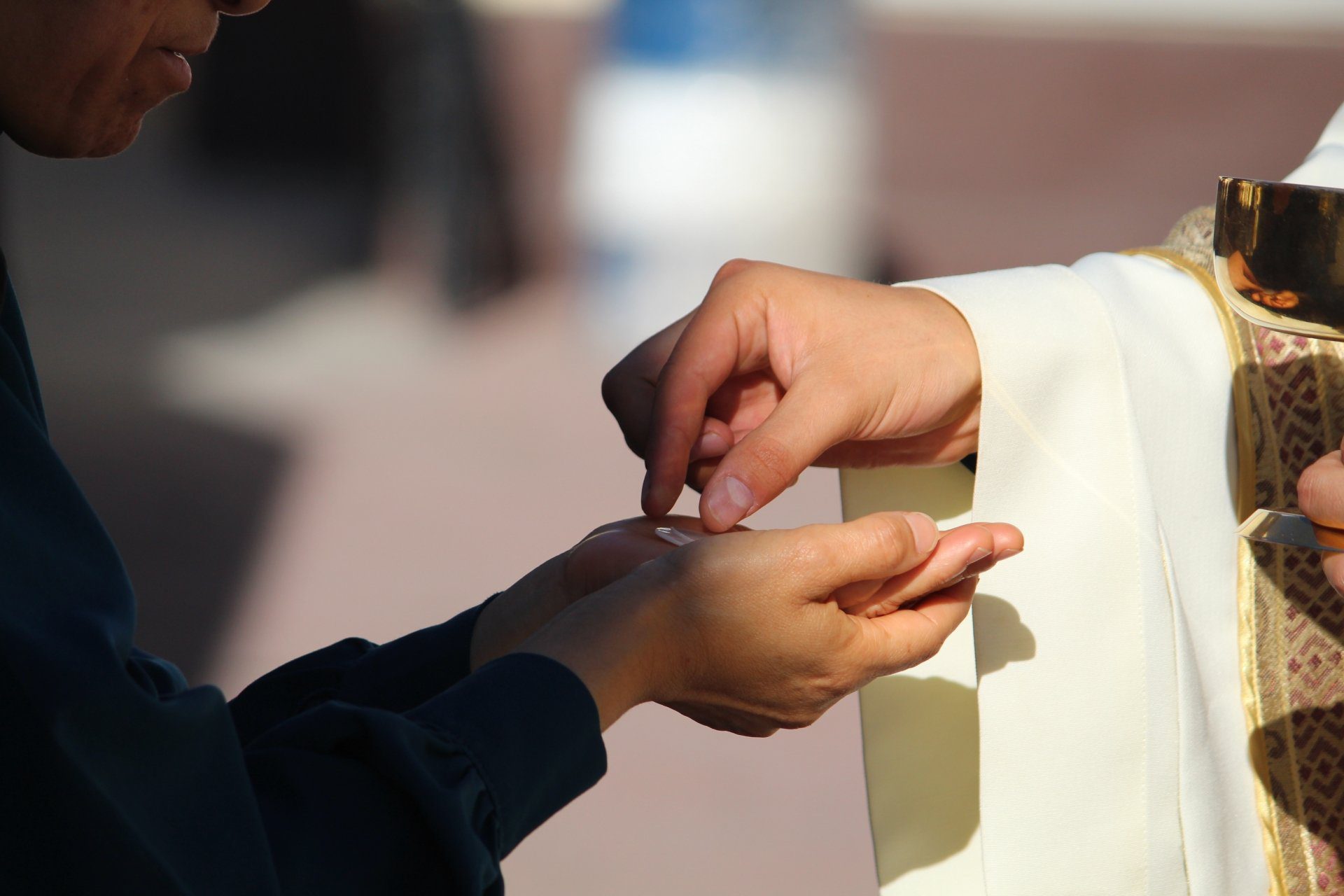 Divine Appointments with Jesus
Sign Up to Receive Holy Communion
Read More