Young Adult Alpha
Young Adult Alpha
Wednesdays starting September 20th, 6:30 (dinner included)
Location: Pizza House, 618 Church St. Ann Arbor
Cost: Free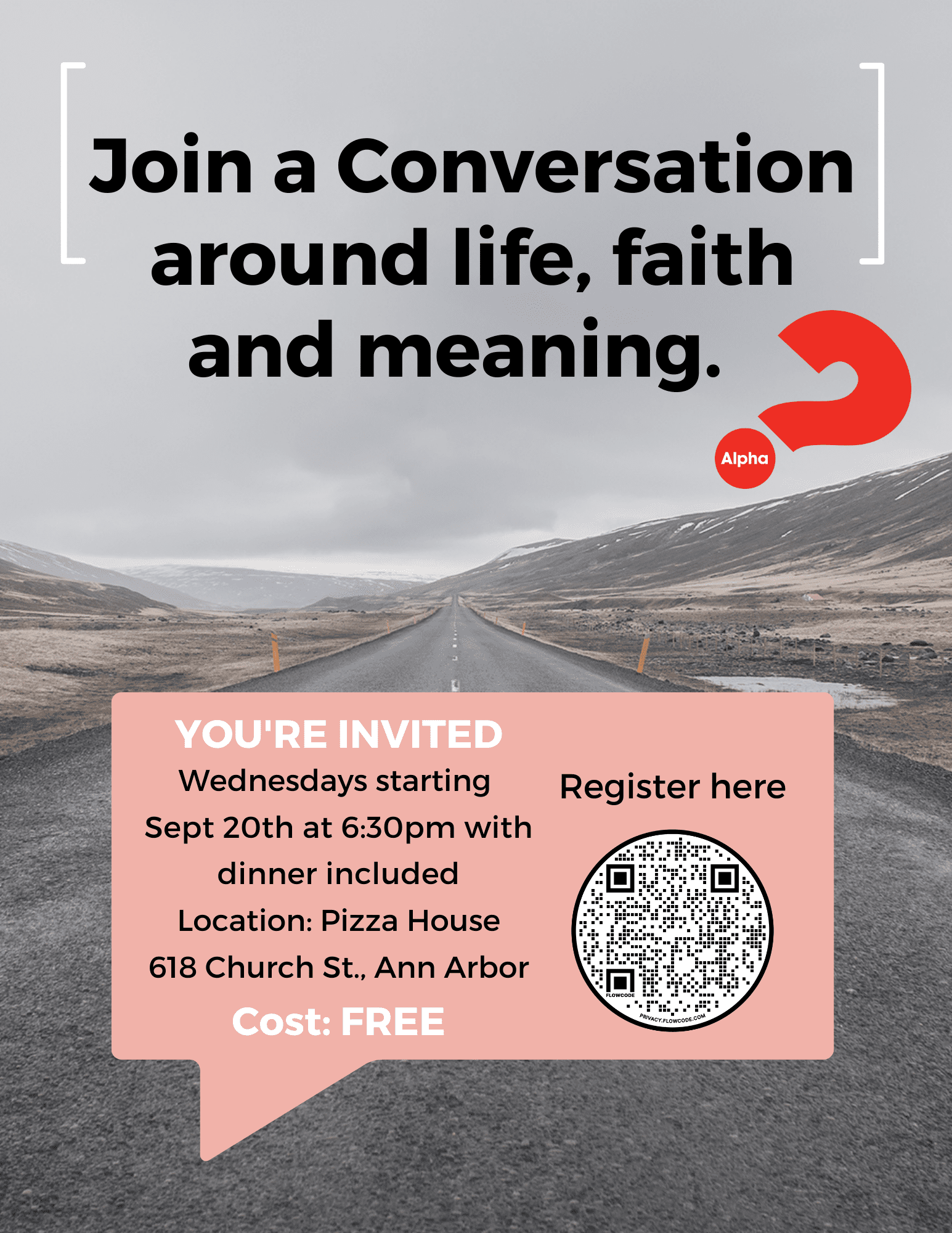 Young Adult Alpha
CHINESE ALPHA
Tuesdays starting September 19th, 6:30 (dinner included)
Location: Evergreen Downtown, 208 W Liberty St. Ann Arbor
Cost: Free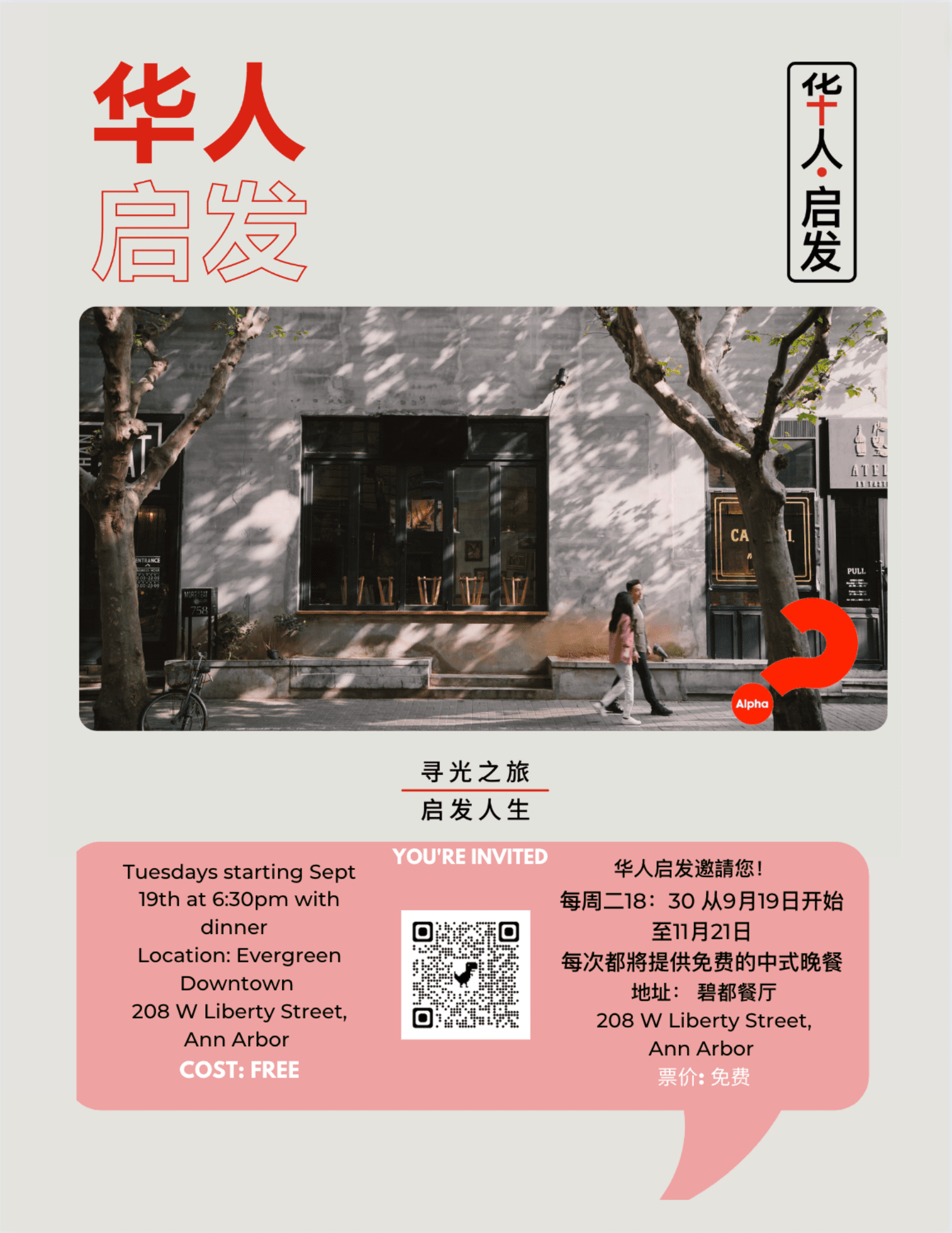 Upcoming Young Adult Events
August – September Events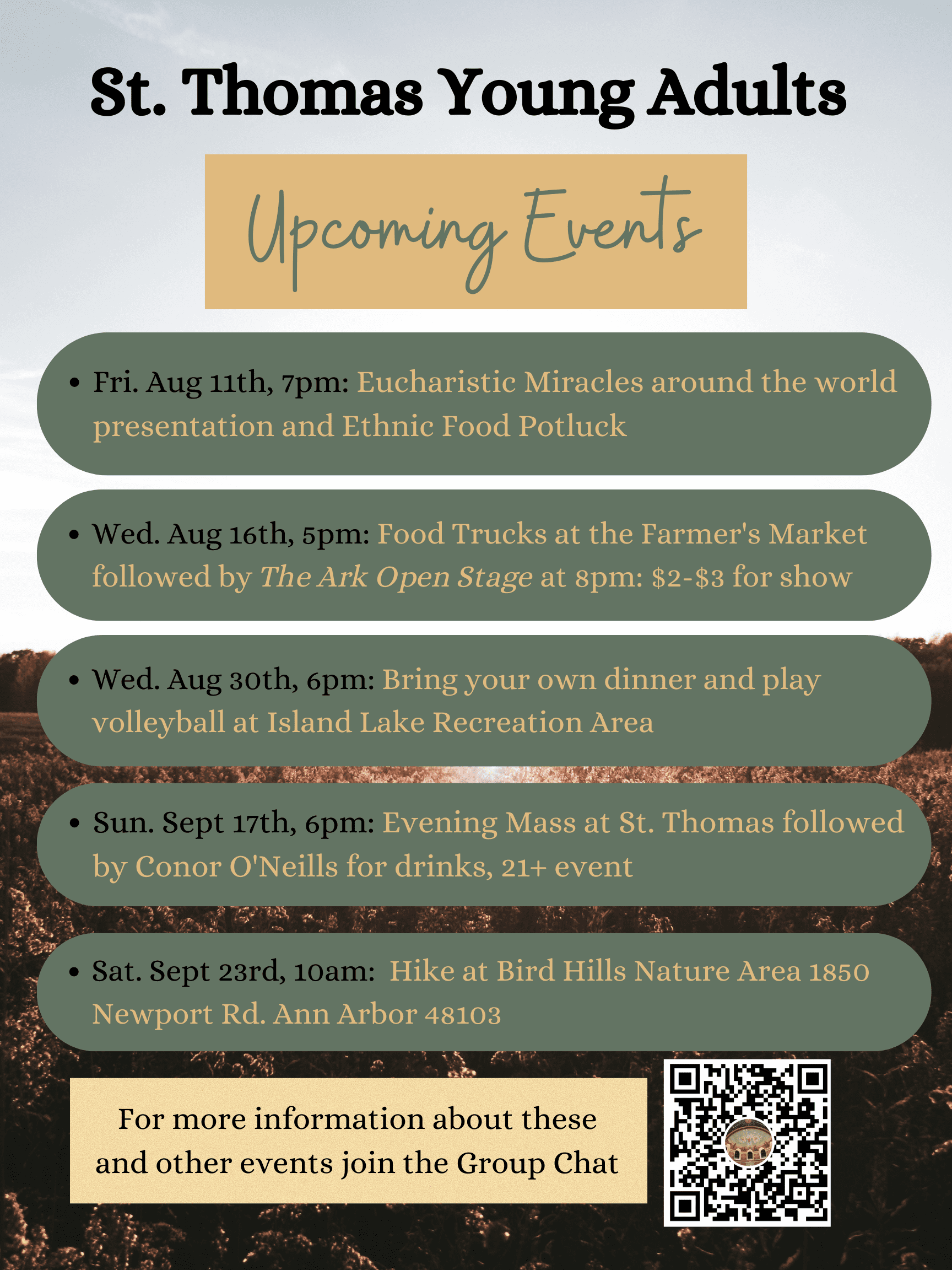 Open Performance Night
Young Adult Open Performance Night
When: Saturday, Oct. 14th, 8-11pm
Where: 2857 Stommel Rd. Superior Twp., 48198
(carpools will be set up from St. Thomas)
Cost: $5 to help with donut/drink cost (Venmo or Cash)
FREE if you perform!
Share your musical talents or just come and enjoy a beautiful Fall evening of music on an outdoor stage! Bring a blanket to sit on the grass!
Warm cider, 21+ Beverages and Cider Mill Donuts
Don't forget to click the QR code to sign up!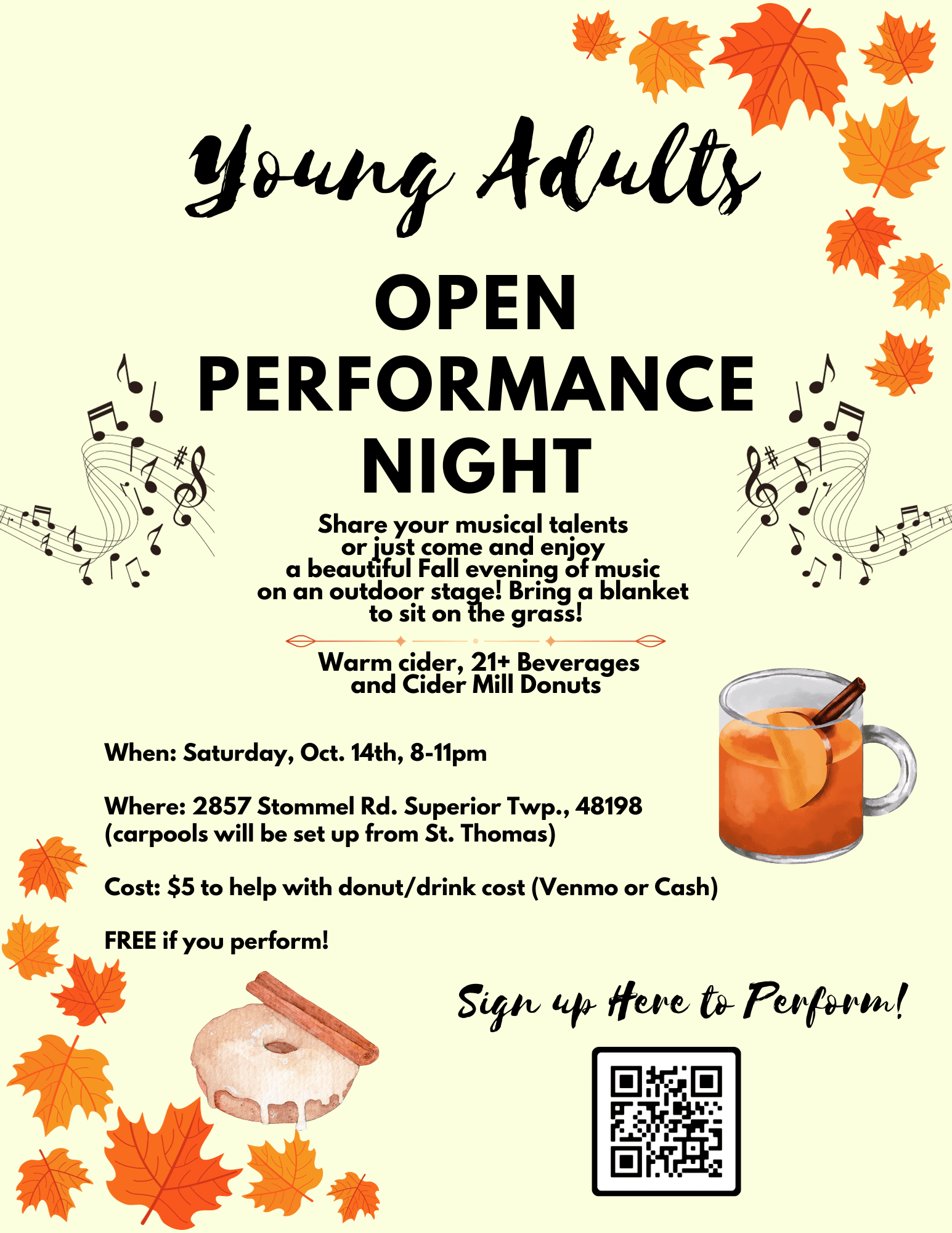 Young Adult Adoration Nights
Adoration Nights
with Praise and Worship Music
Led by St. Mary's Student Parish
Please Note: This will be held in St. Thomas Church during regular adoration time on these days/at these time.  All students and young adults welcome!
Friday, Sept. 22nd: 10:15pm-11:15pm
Friday, Oct. 13th: 10:15pm-11:15pm
Friday, Nov. 3rd: 10:15pm-11:15pm
Friday, Dec. 1st: 10:15pm-11:15pm